BUY SELL Signal software Your Way to Profit in Trading
How WinTrader BUY SELL Signal Software helps you making profit in Trading in Commodity/Share/Currency Markets?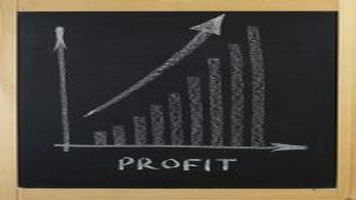 WinTrader BUY SELL signal software can generate highly accurate BUY SELL Signals mainly in MCX , NSE , FOREX, COMEX markets with more than 90% accuracy and will help you to make profit in trading. WinTrader BUY SELL Signal Software can be use as a Technical Analysis software for your trading activities whether you are professional trader or new comer in trading. The traders can be divided in to following three categories, WinTrader BUY SELL signal software supports traders in all categories and will perfectly guide you to capture the market trend and help trader to make perfect and accurate buy/sell entries with proper exit with four levels of target and protect your trade with most advanced trailing stop loss system exclusively implemented in WinTrader Trading systems.
Day Trading (Intraday Traders)
Short Term Trading
Long term trading
As a trader you must know about the trading style mentioned above, so I am not going to this in details, this blog meant to convey a message how WinTrader BUY SELL signal software guide you through the way of profit making. The short history of WinTrader Software and trading systems started in early 2009 by a group of professional traders and developed the first version of WinTrader BUY SELL Signal software for our own trading purpose, once we confident in our trading system worked well in all kind of market situation, we have simplified the software that every trader can easily understandable and use. Now WinTrader team's most successful version running with most advanced algorithmic calculation with golden ratio, this will calculate all the trend and will make a conclusion with most complex calculation when each ticks came, this can't be done by a human. So the main ingredients of WinTrader BUY SELL Signal software lies within the experience of our professional traders who are the key persons of WinTrader Software's birth. All our professional traders who behind the award winning buy sell signal software's birth have more than 15 years trading in different market like MCX (INDIA), FOREX, NSE (INDIA), COMEX (USA).
WinTrader BUY SELL signal software complex and customized indicator system programmed in a way to calculate mainly the past data and compare with the current data for determining the current trend of the market, with these calculation the software calculates the major supports and resistance point with some advanced calculations, this is the copy righted combination of WinTrader BUY SELL Signal software's success, once the buy or sell entries are calculated it will be displayed on screen with alert message and sound. Once a trader got alert when new buy/sell signal generates, there will be another indicator linked with these buy sell signals, these are called confirmation in WinTrader V7.0. With the visual display of WinTrader BUY SELL signal software version 7.0 confirmation system, the trader can easily identifies whether the generated signals can take for trade or not. These confirmation system will make sure you will get highly accurate buy sell signals in MCX, NSE, NCDEX, MCX SX, FOREX and COMEX markets.
Once the trader got confirmation with the generated buy-sell signals, the trader must enter the trader according to the signal generated at the earliest by the software. And the second thing need to do is place the stop loss that displays in WinTrader Buy Sell signal software version 7.0 screen, and the final thing need to put the target, the targets will be displayed on screen. So that a trader with basic knowledge in computer can be a professional trader (Intraday/Short Term/Positional) with the help of WinTrader buy sell signal software.
WinTrader BUY SELL Signal software continuing journey with 7 years of trust with more than 7500 clients world wide, and we are proud to say that most of our clients are having positive feed back with WinTrader BUY SELL signal software and they are earning regular income from trading, with the positive feedback and suggestions from our clients around the world our research team contains professional traders and programmers are still updating new systems that will work with the fast changing markets. Whenever new updates or new version releases it will update freely to all our existing clients in related to our LIFE TIME FREE UPDATE POLICY.
You don't have to believe our words blindly, let us give a chance to prove that how WinTrader Buy Sell signal software helps you to make perfect BUY SELL entries with proper exit and ultimately guide you to make consistent profit from trading. We are happy to prove that WinTrader BUY SELL signals software will support you to make regular income from trading. See the performance your self with our FREE ONLINE DEMO, you can register our FREE DEMO registration form or contact our representative, our representatives are qualified to give full details and clear all your doubts.
CLICK HERE to register for our LIVE FREE DEMO
OR You can directly contact our representative in India through the below mentioned mobile numbers:
09846699177 (English)
09061973737 (Hindi)
09061308080 (Tamil)
09249273612 (Malayalam)
OR use our live chat facility in our web site OR use our SKYPE ID: wintradersoft